For two years, as Ontario fell behind other provinces on climate policy and protecting land, the provincial government has sat on expert recommendations to kickstart Indigenous-led land conservation.
The expert recommendations from Ontario's handpicked Protected Areas Working Group, aimed at helping the government conserve more nature, were never made public. Environmental charity the Wilderness Committee obtained an undated slideshow outlining them through freedom of information legislation, and provided it to The Narwhal. 
When the working group was announced in April 2021, then-environment minister Jeff Yurek said expanding protected lands and waters in Ontario — like provincial parks, marine conservation areas or privately conserved land — was a "top priority" for the government. "​​We want to find new, innovative ways to meet this commitment," he added. 
After two months of work, the working group put together four recommended actions for the government: better accounting for land that's already protected, seizing on opportunities to quickly conserve more, launching a fund for more projects in the future and writing a plan to guide long-term work. At the centre of it all, the recommendations said, was the need for Indigenous Peoples to take the lead, through Indigenous Protected and Conserved Areas [IPCAs] and Indigenous Guardians programs. 
"We cannot advance protected areas in Ontario in a meaningful way without addressing IPCAs and Guardians," read the recommendations. "This will need to be done through committed Nation to Nation dialogue."
Grassy Narrows First Nation in northwestern Ontario is one of four to declare Indigenous Protected and Conserved Areas in the province, without the backing of the Progressive Conservative government. Joseph Fobister, the Grassy Narrows land protection team lead, said he was "surprised" to see the working group's recommendations, as the province has refused for years to collaborate on the nation's Indigenous Protected and Conserved Area.
"We specifically asked Ontario for a copy of this report because we saw their press release about forming this group," Fobister said in an email.
"But Ontario hid the report from us and refused to even negotiate with us about partnering on our Indigenous Protected Area."
The Ontario Ministry of the Environment, Conservation and Parks didn't respond to detailed questions from The Narwhal about the working group's recommendations, the government's progress on them and whether it has any plans to put support behind Indigenous-led conservation. The office of current Environment Minister David Piccini, who took over the role later in 2021, also didn't answer. 
Katie Krelove, Ontario campaigner for the Wilderness Committee, said citizens should be asking why the government hasn't released the recommendations publicly, nor committed to a timeline for turning them into a reality. She also questioned whether the government is willing to push back against industries like mining and logging, which have pushed for fewer restrictions on where and how natural resources can be harvested. 
"It will take money, it will take resources," Krelove said. "There have to be some tough decisions."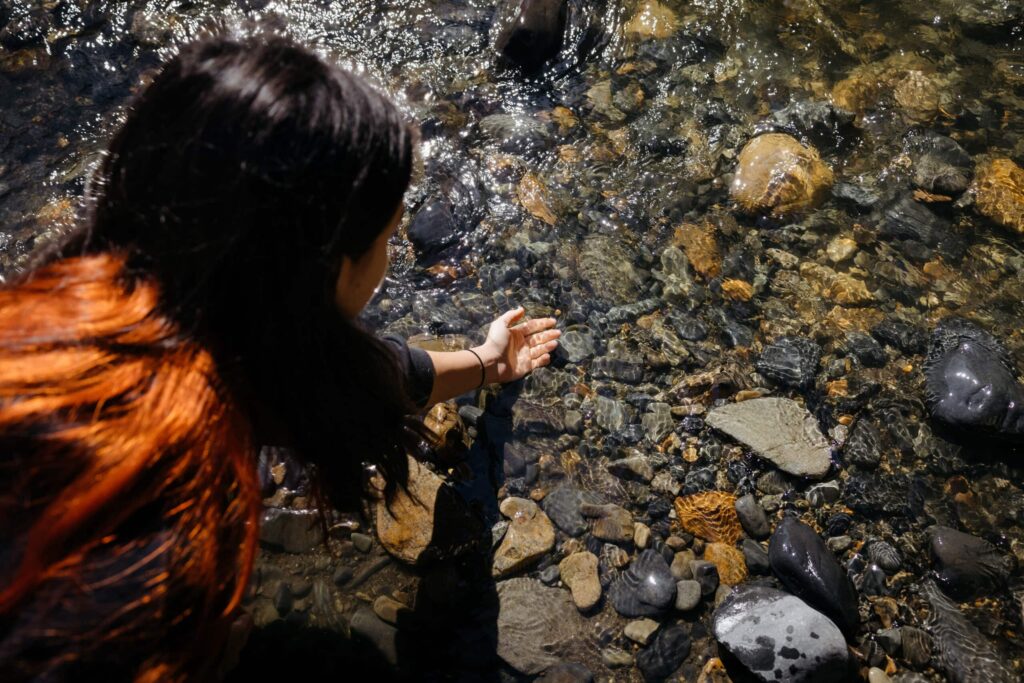 The members of the working group included representatives from environmental advocacy groups, various foundations, the private sector and Indigenous conservation experts. Staff from the Metcalf Foundation and the Ivey Foundation, both of which have given financial support to The Narwhal, were among that group. (The Narwhal does not allow funders to direct news coverage — see our ethics policy here.)
One of the members of the working group was David Flood, general manager at Wahkohtowin Development GP Inc., a partnership beteween Chapleau Cree, Missanabie Cree and Brunswick House First Nations. In an interview with The Narwhal, Flood said the government's lack of action on the group's recommendations is "brutal."
"We made a report, it went in and they haven't done anything with it," Flood said.
Instead of backing Indigenous-led conservation, Ontario has been resistant 
The working group's recommendations echo a growing global consensus that Indigenous-led conservation — lands and waters managed by Indigenous Peoples, using traditional laws and knowledge — must be a cornerstone of effective environmental policy. Lands managed by Indigenous Peoples contain about 80 per cent of Earth's dwindling biodiversity. That's crucial because intact ecosystems sequester carbon at a time when countries around the world are racing to reduce emissions. These ecosystems can help mitigate natural disasters such as floods and droughts, too.
The working group outlined a few ways the Ontario government could shift its focus onto Indigenous-led conservation: it should issue a call for interest to First Nations to identify potential Indigenous Protected and Conserved Areas, it said, and quickly begin work on two or three pilot projects. There would likely be "significant federal and philanthropic funding available," the presentation noted. The working group also said the Indigenous-led projects should be announced to the public by spring 2022, along with several other new conservation measures. 
Since then, Ontario has pursued some conservation projects, including plans for a new urban provincial park in Uxbridge, east of Toronto. But none have been led by Indigenous communities.
Indigenous Protected and Conserved Areas, where Indigenous Peoples steward the territories where they have lived for millennia, already exist across Canada under the laws of various nations. Aside from Grassy Narrows, three First Nations have declared them in Ontario: Shawanaga First Nation on Georgian Bay, Moose Cree First Nation on the North French River watershed, and Kitchenuhmaykoosib Inninuwug in the Far North.
The Ontario government hasn't thrown its support behind any of them, nor has it publicly announced any other Indigenous-led conservation plans. Canada's federal and provincial governments often do not respect Indigenous jurisdiction — for example, the Ontario government has allowed a flood of mining claims in the Grassy Narrows Indigenous Protected and Conserved Area, even though the nation has forbidden industrial activity there.
Instead, the province has pushed back against the concept. In 2019, Ontario's Ministry of Natural Resources said it had not recommended any of the four Indigenous Protected and Conserved Areas to the federal government, which gave funding to each. The Ontario government has also raised concerns about federal support for the protected areas, according to a federal document reported by The Narwhal last year.
Fobister said the working group's recommendations support what Grassy Narrows has asked for all along.
"It will be a good day for everyone in Ontario when the government finally stops fighting us and decides to partner with us in respecting our people's decision to protect our land."
Ontario has done the opposite of some working group recommendations 
The working group spent two months putting together its recommendations, based on feedback from more than 70 other experts. 
The panel concluded that Ontario has fallen behind on protecting land and its Environment Ministry lacks the resources to do more. As of 2021, Ontario ranked eighth among the provinces and territories in terms of area protected or conserved. It protected just over 3,000 hectares in the five years before the working group's recommendations were produced, the report noted, while 20 million hectares were protected across the country. 
Progress has remained slow since the group handed in its findings. By December 2020, the latest data available before the recommendations were produced, Ontario had protected 11,489,600 hectares, representing about 10.7 per cent of the lands and waters in the province. As of December 2022, that number has ticked up to 10.9 per cent, or an additional 200,000 hectares protected — an area a bit smaller than Manitoulin Island. 
Though Ontario has not committed to a federal goal to conserve 25 per cent of the lands and waters in Canada by 2025 — and 30 per cent by 2030 — the working group also outlined a path that it said could bring the province closer to that target.
The first step, it said, would be better recognition of nine types of land that are already conserved in some ways but not currently counted in Ontario's official total. For example: lands held by conservation authorities, areas marked as environmentally sensitive in municipal land-use plans or forests the province has marked as not to be logged. 
In at least one case, the province appears to have done the opposite of what the panel recommended. Last year, the Ontario government announced it would compel conservation authorities — which manage key watersheds — to identify and potentially give up land instead, if they are holding any that could be used for housing. It also removed "conservation of land" from the agencies' mandates. 
The panel recommended the government not just track protected areas better, but also move swiftly to expand them to "avoid criticism that this is simply an 'accounting exercise' " and "demonstrate a commitment to biodiversity and habitat conservation."
Ontario could, the panel noted, work relatively quickly to conserve 44 sites, or 0.2 per cent of the lands and waters in Ontario, that were already identified for protection in 1999 under former Progressive Conservative premier Mike Harris. Of those, 34 "may be regulated relatively simply," the working group said. Another 10 have ongoing land claims attached — the panel recommended the government engage with First Nations to "determine interest in resolving land claims and establishing [Indigenous Protected and Conserved Areas] on these sites."
The recommendations also outline other lands that could be officially conserved. For example, the government already owns land near provincial parks and conservation reserves that likely could be protected under Ontario law, or transferred to another entity like a conservation authority or land trust. "Private foundations" and the federal government are marked as potential funders. 
The same section of the recommendations notes significant wetlands — which are technically marked as off-limits to development — on lands the province identifies as Crown land could be another opportunity for an "immediate good news story." The province isn't supposed to allow development on these wetlands, but in some cases, that's happened anyway.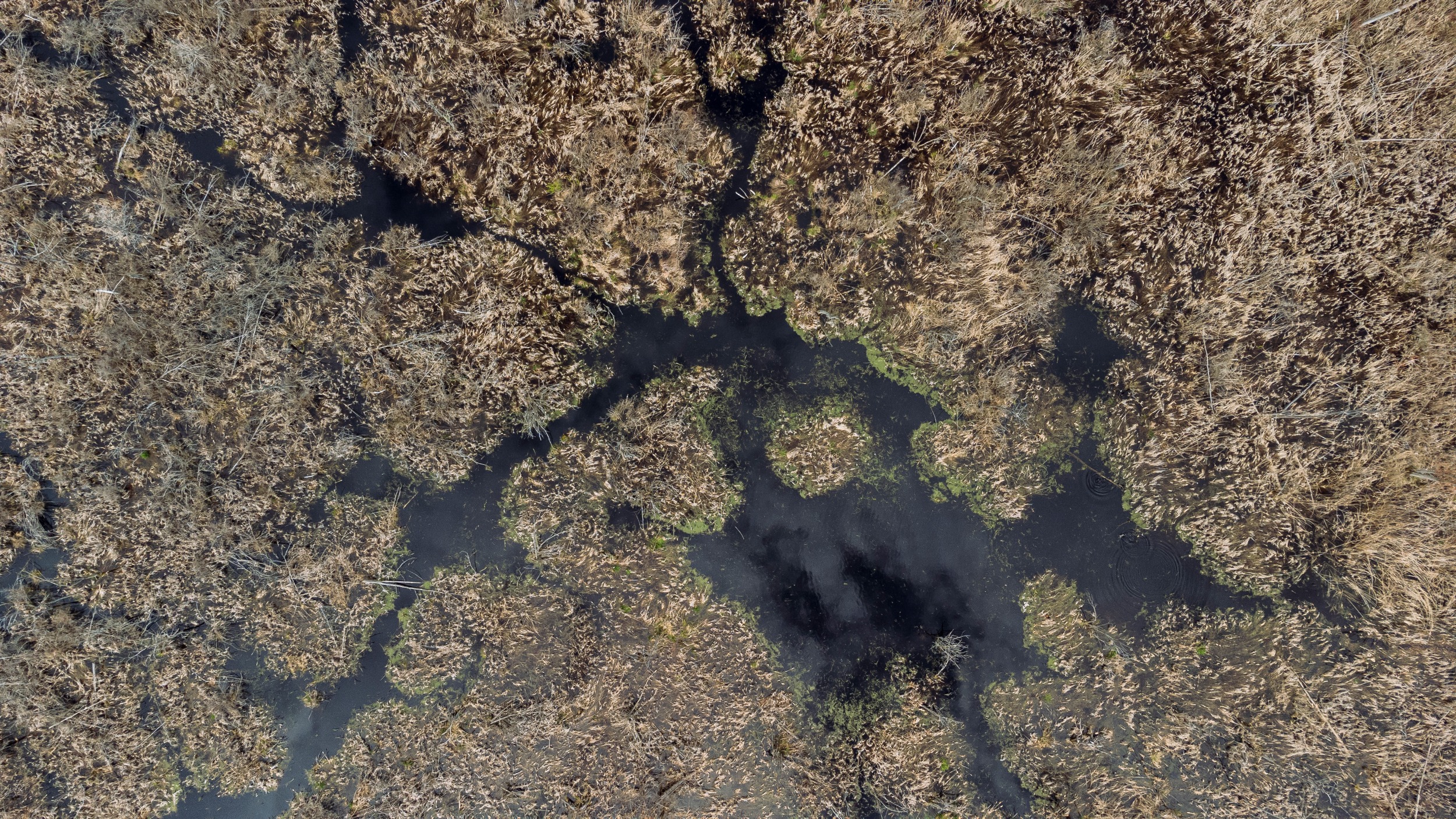 The province appears to have gone in the opposite direction on this as well. Last fall, the Progressive Conservatives altered the criteria used to classify protected wetlands so that it's harder for swamps and bogs to qualify and easier to have the designation removed. 
The Ontario government hasn't publicly moved forward on the group's other two recommendations — for the province to start an accelerator fund for new protected and conserved areas, and to write a long-term strategy to guide further measures.
The Environment Ministry didn't answer questions about whether it has worked on either concept over the last two years.
The working group said in its recommendations that Ontario hasn't had a target-based strategy for conserving land since the '90s and now has an opportunity to catch up, for the good of both the public and of resource industries, which it noted are "looking for clarity." 
"Historic top-down (government-led) approaches to land-use planning and reliance on regulatory tools have created conflict and are no longer appropriate," the recommendations said. "An innovative strategy is needed, driven by approaches that are regionally relevant, economically sound and built from the community up." 
Flood said the working group was aiming for low-hanging fruit — things the government could do quickly and easily to make progress.
"It wasn't like getting on the mountain saying, 'We're gonna hit 30 per cent by 2030. We're going to initiate a province-wide, Indigenous-led process to get there,'" he said. "No, we're gonna scrape and scrap and scrounge, that's how we're gonna do it first. You can hear the disappointment in my voice, right?"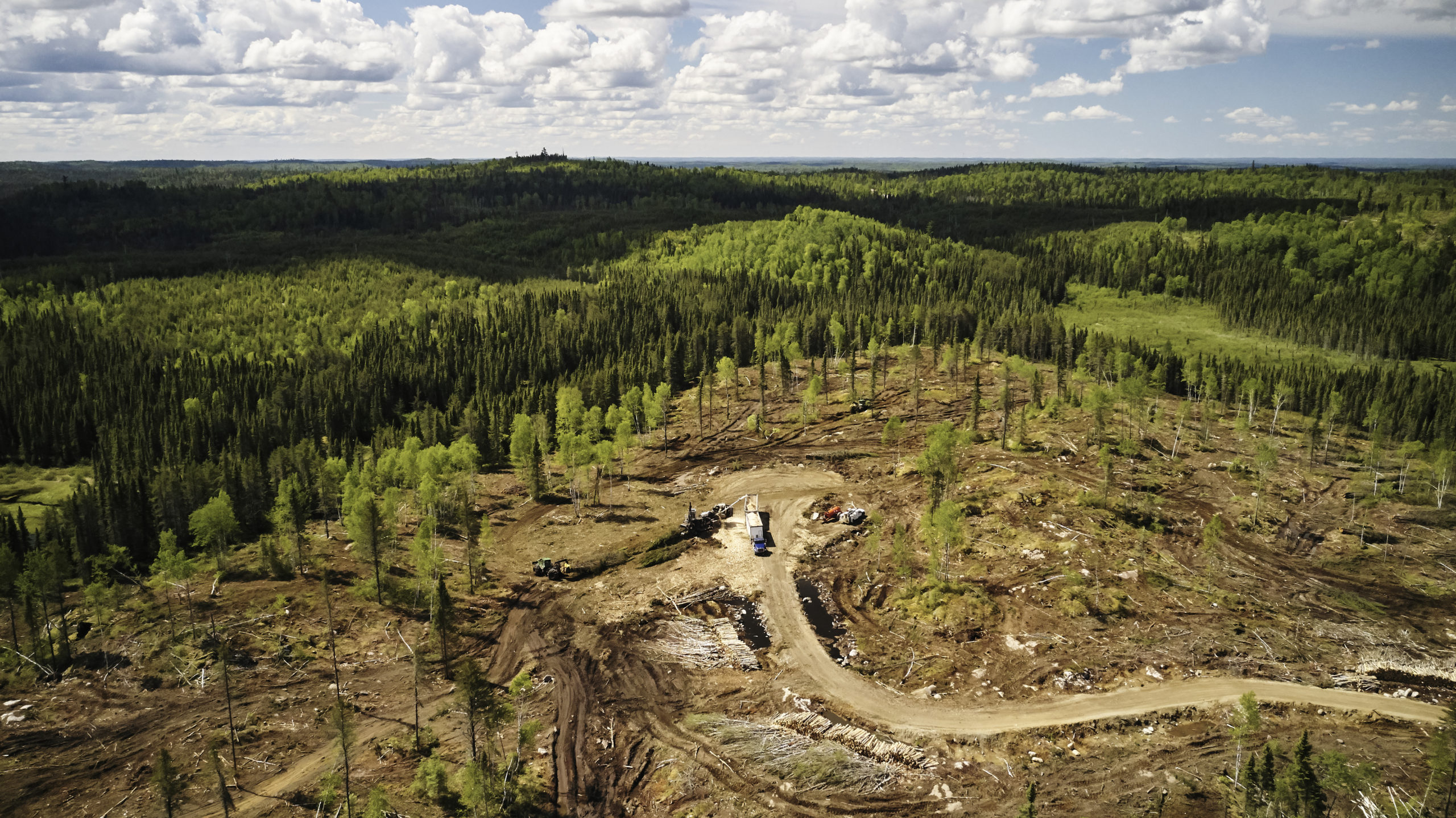 The public supports new parks and Indigenous-led conservation, according to a poll commissioned by the working group
The working group's recommendations also included findings from a round of public polling, commissioned in May 2021.
Of more than 2,000 people surveyed by the firm Campaign Research, 86 per cent said they supported the creation of more parks and protected areas. The finding was relatively consistent across Ontario in all age groups, and with both women and men. 
The poll also found broad support in Ontario for Indigenous governments and communities to manage parks and protected areas — 44 per cent liked the idea, while 24 per cent were against and the remaining 33 per cent weren't sure. 
Krelove said the polling shows the government has a strong mandate from the public to protect more nature. 
"People are feeling the crunch of not enough space in parks, impossible to get reservations, overcrowding when they are there," Krelove said. 
"But I think people also want transparency. They want to see the province embark on a project that would obviously unite a lot of the province."
Updated June 15, 2023 at 10:10 a.m. ET: This article was updated to correct the region where Grassy Narrows First Nation is located.